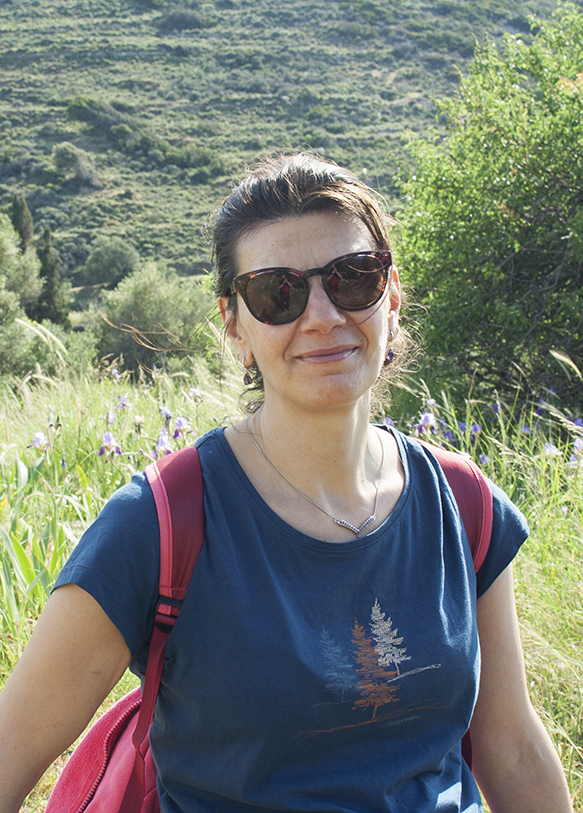 Yiota Margariti
Travel consultant
About
Geologist and Certified Guide Yiota Margariti is the cofounder of Naxos Trekking
Geologist and teacher Yiota Margariti loves her work as an educator. It is during the warmer months however where her passion for unveiling the best of her island through hiking and storytelling awakens. Yiota is officially recognized as a certified interpretation guide who can engagingly convey the culture, heritage and history of Naxos to visitors. She was born and raised on the island, returning to it as an adult after many years of studying and working in the capital.
One of Yiota's most endearing and appreciated talents is her love for exploring all the hidden treasures of the island and teasing out the secrets of its complex, multifaceted history. She transmits her fascinating insights to people, with particular focus on the local way of life.
To this end, Yiota joined forces with other individuals -Tasos, Spiros, Evangelia, Ritsa, Leo, Christina – in creating what is known in Greece as a Social Cooperative, whose aim is to serve local interests, promote employment, further social cohesion and encourage development. "We promote sectors, such as culture, environment protection, ecology, education, utility services, local products, traditional activities and crafts, and more" says Yiota, when asked to explain what this noble organization is about.
Born on:

January 18, 1977
Education:

New York University